Hello everyone, we're Call4life. We are an medtech company tech start-up focused on providing intelligent medical consultations. We are a young and dynamic international company with a team of highly qualified doctors, IT specialists, and medical research scientists working passionately together to disrupt the medical industry and provide affordable high-quality medical services in the developing world. We have developed a telemedicine platform and patent-pending bot consultation for detecting oncological diseases at early stages.
For our next project, we plan to build 7 new intelligent bots in the areas of significant demand, namely cardiology, obstetrics and gynecology (woman's health), psychiatry, men's health, pediatrics (children health), infectious and tropical diseases, and nutrition and obesity (dietology) that will conduct primary consultations, detect disease at an early stage, and provide timely interventions to promote health and prevent diseases.
Why do we need a bot revolution?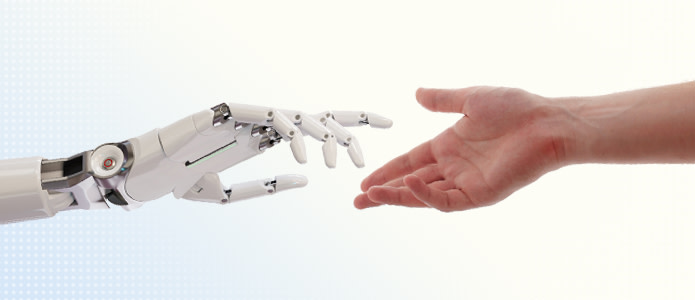 Here are some of the most important problems with our healthcare system:
Reason #1: The knowledge gap
People are dying due to lack of knowledge. Health care workers in developing countries continue to lack access to basic information that enables them to deliver safe and effective care. This leads to patients being denied proper treatment, or sometimes even given unnecessary or harmful treatments, contributing to tens of thousands of unnecessary deaths.
According to a report published in the Journal Human Resources for Health, a gross lack of knowledge about the basics on how to diagnose and manage common diseases is often associated with ineffective and dangerous health care practices. This indicates that modern medicine, even at a basic level, has largely failed much of the world's population.
Nowadays there are hundreds of clinical trials conducted each year, each reporting a potentially more effective treatment for the patient, it is simply unrealistic for a doctor to digest this much information and recall them accurately on demand when treating a patient.
Our solution
We designed an oncological bot after analyzing thousands of diagnostic options, and with the help of programmers who developed it under the guidance of top oncologists from Israel and US.
The bot has a very simple and easy to use interface that can be used by people of all age groups and most importantly has no biases.
We plan to create a medical information ecosystem using the bots that will assist doctors in developing countries to better treat their patients.
Reason #2: Where are the doctors?
Prevention is better than cure might be the most relevant proverb for the people living in the 21st century. But to prevent diseases, we need doctors who can identify the diseases before the first symptoms and provide timely interventions.
According to the World Health Organization, the world is facing a shortage of 4.3 million health workers of which doctors make up a crucial part.
Training this many doctors in a short period of time is short of impossible!
Our solution
This is where our bots excel. They can conduct hundreds of thousands of consultations in a day and the patients also have the choice of using the bot at their convenience.
Reason #3: Lack of access
Ease of access to health care is of great importance in any country but particularly in developing countries, where restricted access can put people at risk of illnesses. People often have to walk, sometimes for days, to get to a decent clinic or hospital.
Our solution
We have designed an online virtual clinic on our platform so that anyone with an Internet-connected device living in any corner of Earth can easily access our platform and receive qualified medical help.
Reason #4: The cost of survival
According to a WHO and World Bank Group report, there are 400 million people who do not have access to essential health services and 6% of people in low- and middle-income countries are tipped further into extreme poverty because of health spending.
At least 80% of humanity lives on less than $10 a day. While a recent statistic shows an average consultation in developing countries varies anywhere from 1$-15$.
People living in developing countries are unable to pay for consultations. This puts away most of them even visiting a doctor to seek professional help, and in the majority of the cases, people often come to see doctors when they are in the final stage of the disease.
Our solution
We are ready to build bots aimed at different specialties and tailored to developing countries.
Risk of oncological diseases
To get a doctor's consultation, please contact us